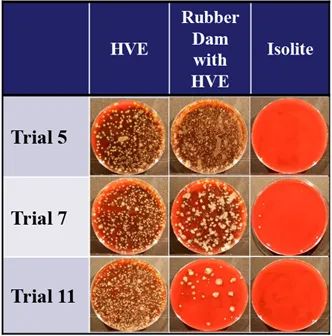 Using continuous suction to reduce aerosols and spatter - as much as 90%
We're doing our part to help keep everyone safe by implementing technology such as the Isolite Systems and the Vaculux HVE adapter which continuously remove saliva and debris. This is very important especially in the context of COVID-19.
How effective is it?
When aerosols are created by high-speed handpieces, ultrasonic scalers, and other instruments, the "spray" not only carries particles of water but also bacteria, viruses, blood, and saliva. These aerosols can contain up to 100,000 bacteria per cubic foot of air. Over 90% of aerosols can be eliminated with proper suction, and that's what the Isolite system delivers.